I'm a backer of the Empire of the Dead Requiem kickstarter as are most of my readers. But for those of you who aren't here is the latest update photo of painted Requiem figures.
I'm very sorry now that I didn't have the cash on hand to purchase the Order of the Dragon Thugs shown here in the middle of the front row. I like them so much more the the original vampire thrall models.
Her is the previous update picture.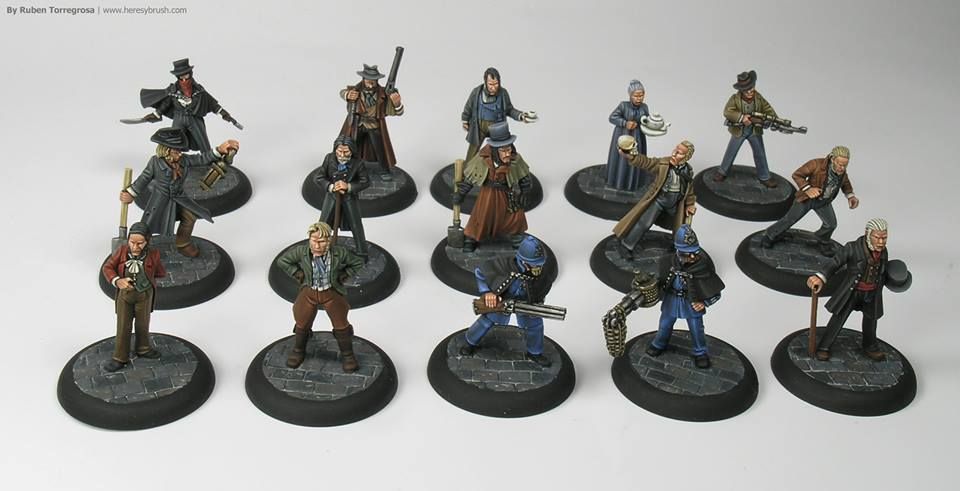 Waiting for the release of this figures keeps one on pins and needles.