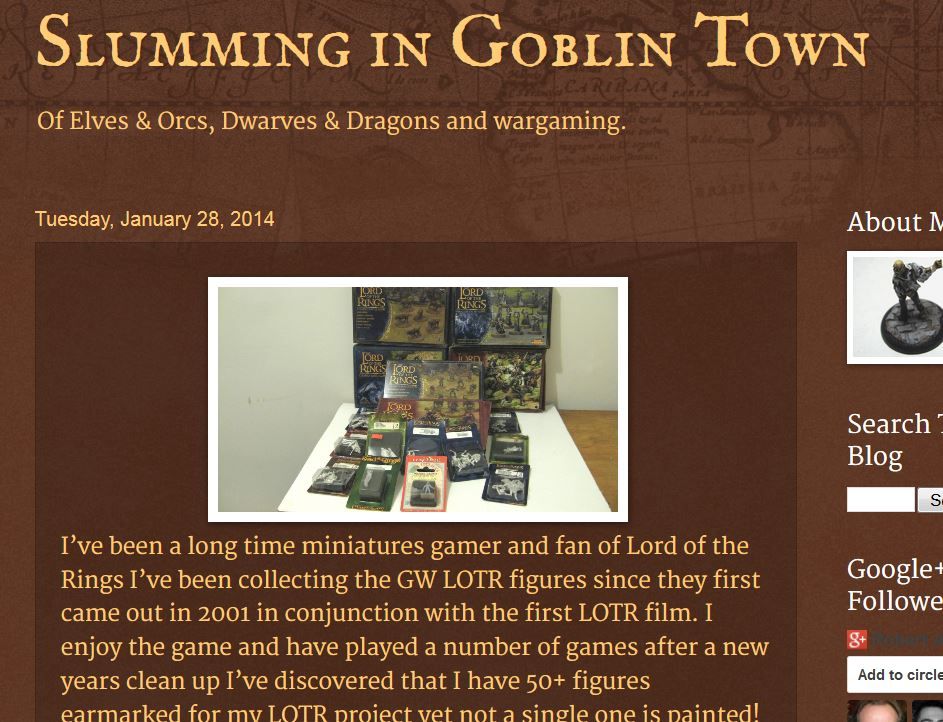 I've created a new blog to chronicle my miniatures exploits in a new period, well if the Lord of the Rings can be considered a period. To bolster this period claim I'll add some Dark Ages history, literature and myth articles. After all that's what inspired the great author himself. I've been a long time miniatures gamer and fan of Lord of the Rings I've been collecting the GW LOTR figures since they first came out in 2001 in conjunction with the first LOTR film. I enjoy the game and have played a number of games after a new years clean up I've discovered that I have 100+ figures earmarked for my LOTR project yet not a single one is painted!
You can find it here.
Sorry Ste the wargaming community is much larger on Blogger.
I hope I can keep up with you Mr. Bowmen.