Every horror figure collector should become acquainted with the HorrorClix line of pre-painted plastic figures. The original release featured Gothic horror standards like Jack the Ripper and Dracula, but for many the appeal of HorrorClix is in gaining low cost "grunt" monsters for your games like this Dire Wolf and Mummy.
But for me the real appear of HorroClix are all the unusual characters and
figures

found in its various lines like the one below.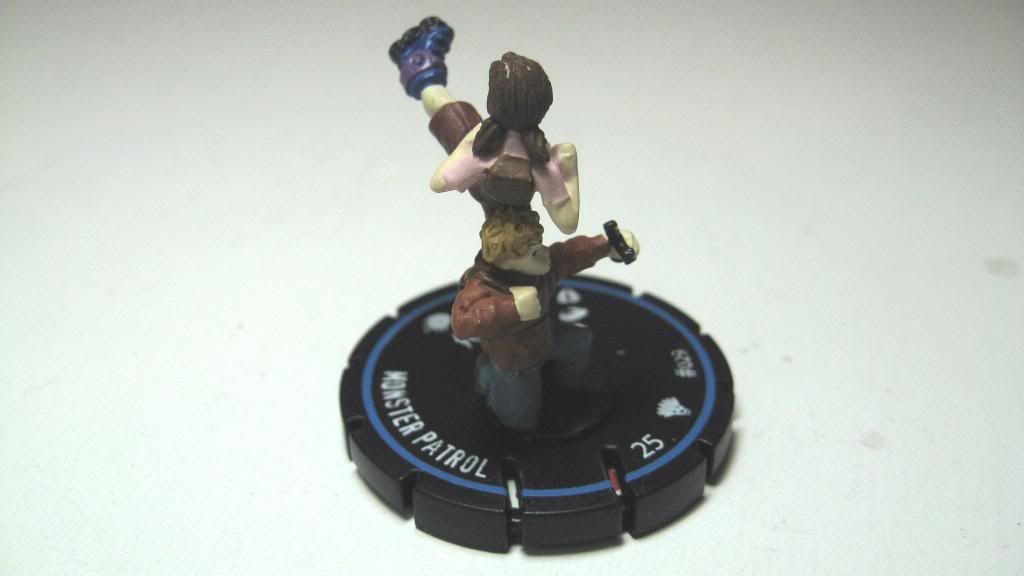 Monster Patrol

There are 3 expansions to HorrorClix; The Lab, containing Aliens (from the movie), Greys, Dinosaurs, zombies and mad science experiments,
Freakshow; includes clowns, animals and sideshow freaks,
The Zombie Puppeteer, Mr. Fright and the Fiji Mermaid are all from Freakshow.

And Nightmares supposedly inspired by classic literature.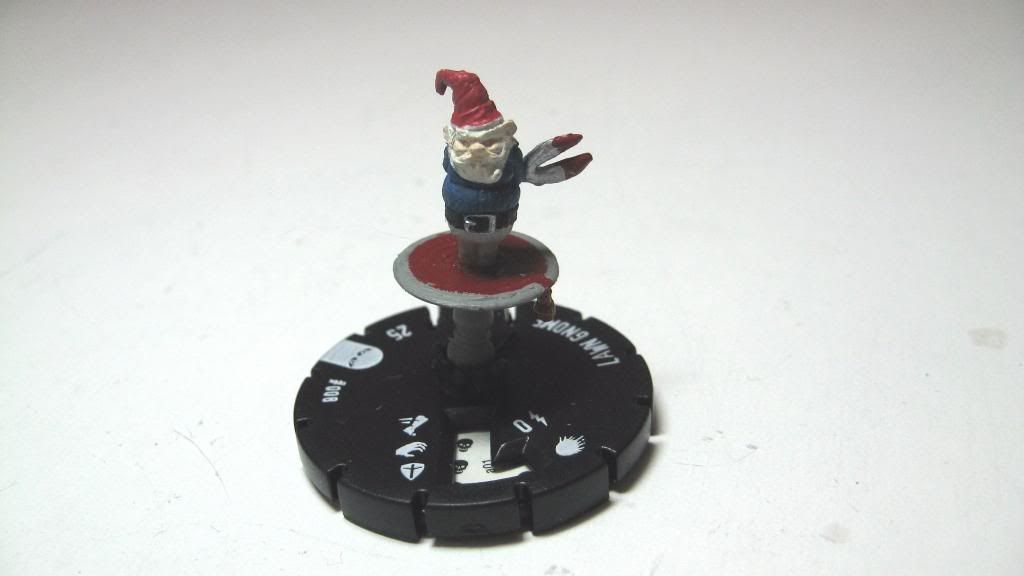 I'm not aware of any classic literature with killer garden Gnomes.
HorrorClix are in 30mm heroic scale. See them pictured with West Wind zombies below for a size comparison.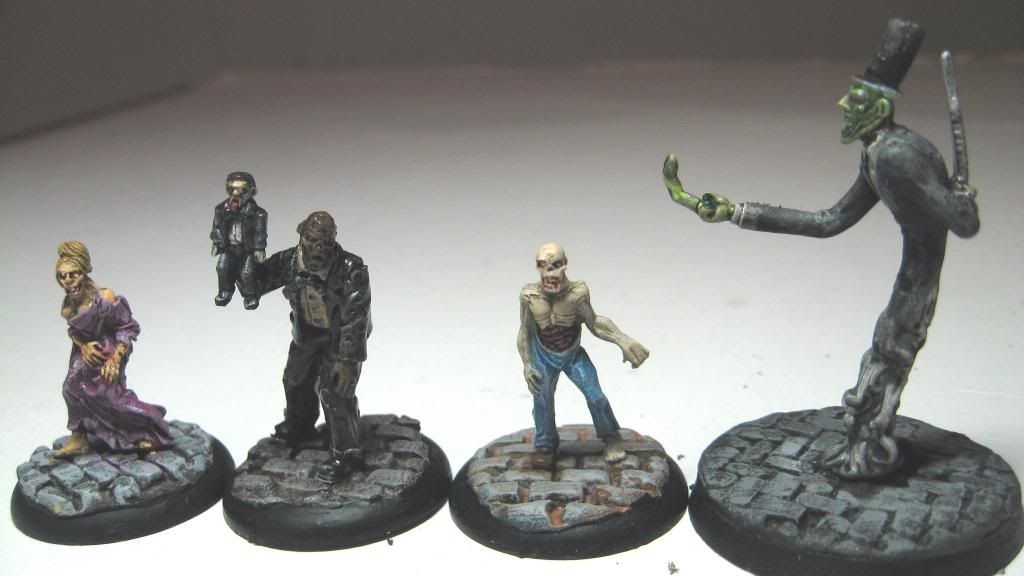 These are the 2 HorrorClix I have repainted and rebased so far.
Consider HorrorClix's superhero cousin HeroClix in your quest for interesting figures to add to your Gothic horror collections. All though HeroClix is a line of Marvel and DC superhero figures many figures suitable for Gothic horror can be found there.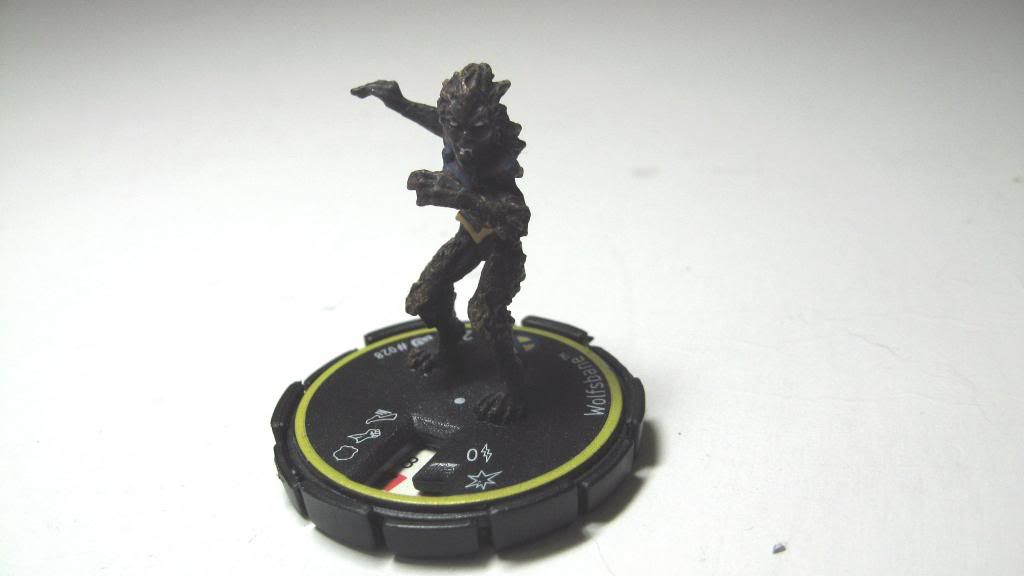 Like this woman werewolf in superhero bathing suit.
This is one of the better monsters' I've seen.
Dr. Jekyll transforming.