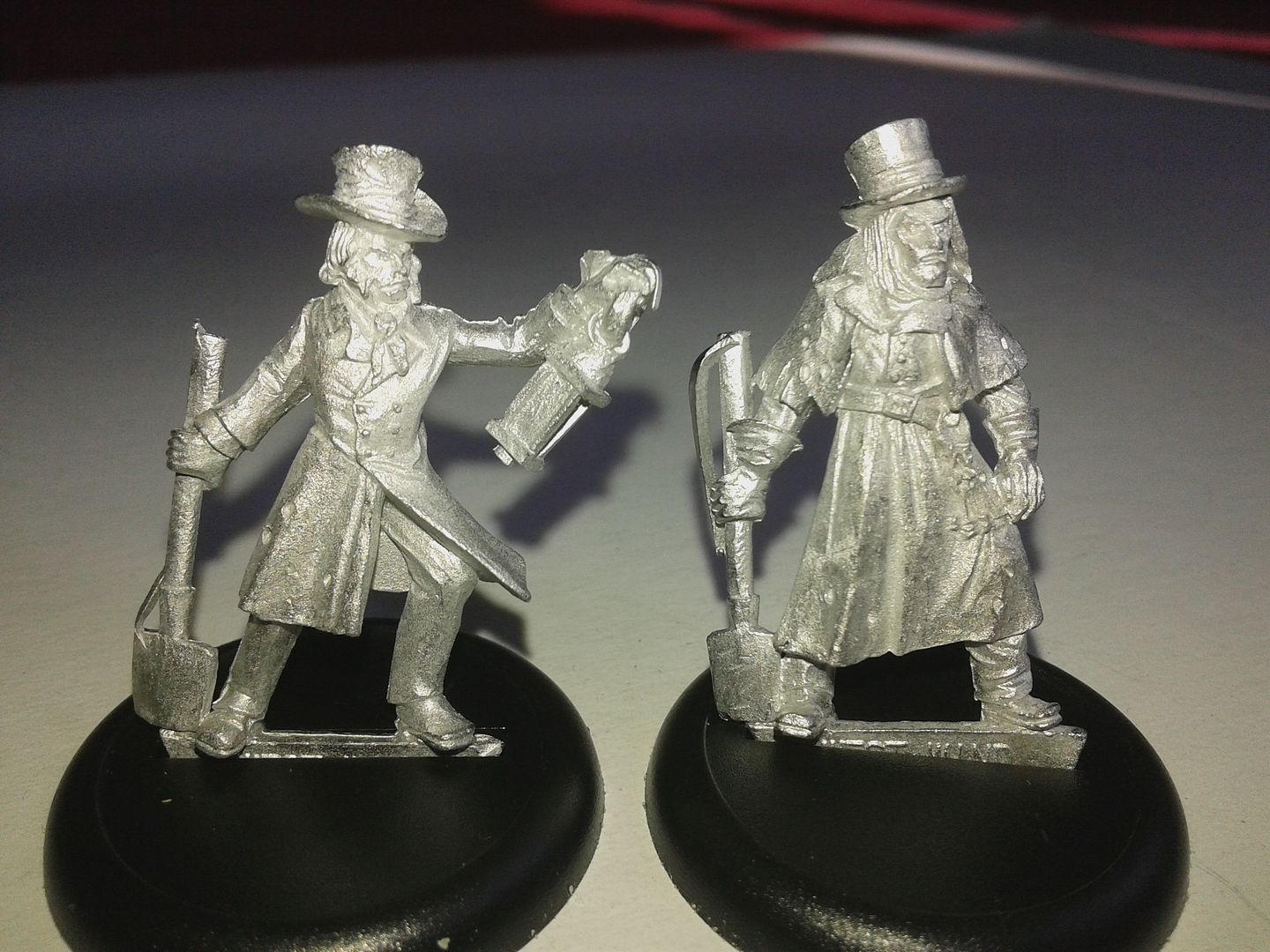 What's a wargamer to do when they don't have time for the hobby and they just got a new job? Why buy miniatures of course! Excuse the hurried photos my next major purchases will have to be proper light and a light box. Pictured above are Burke & Hare from the EOTD Westwind line. I couldn't in all conscious claim to have a Gothic Horror collection with out some grave robbers.
The Tong leader from the EOTD Westwind line.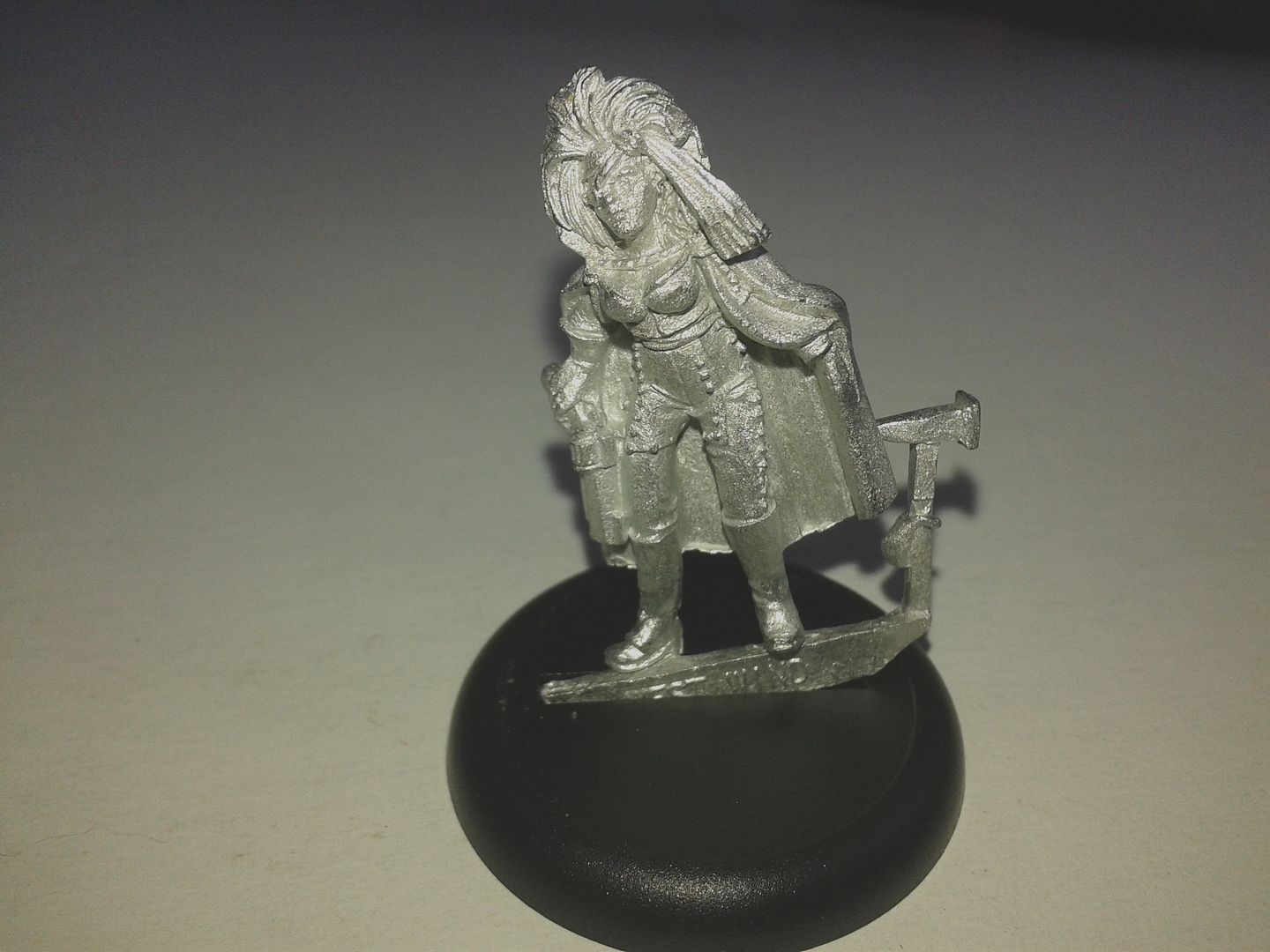 This fierce looking gal will be Miss Amabelle Stuart formerly an officer of the Confederate States of America now living off her families wealth in London during the Zombie Incident of 1888. This is a KS only EOTD figure from Westwind. I acquired a second one because when I see a figure I think of a character and if the figure needs to be converted to fit my character concept then I will do so but the Lunatic, who is anti conversion, impressed upon me how rare the figure is. Some I will paint on as normal and covert the other.
This will be my second copy of this KS only EOTD figure from Westwind the two figures will become The Silk Stockings twin sister assassins employed by the madames of Whitechapel to deal with wealthy customers who are too rough with the girls. Yes you guested it more characters for the Zombie Incident of 1888.
With this parcel where the KS only EOTD figures for the 50,000 Hits Contest.
Zombie Sherlock & Dr. Watson
Red the Werewolf Girl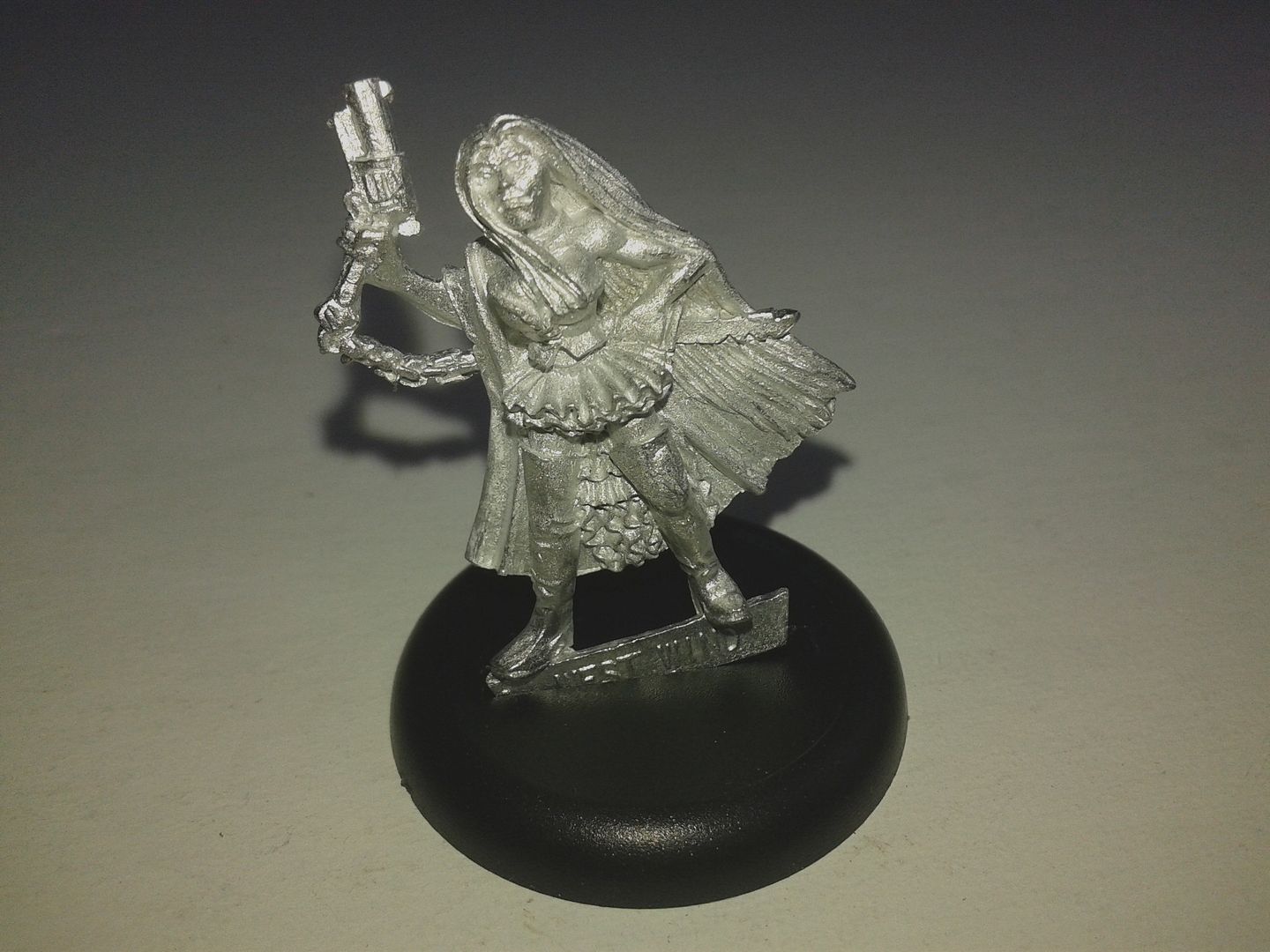 Tattoo
Please Note Blog posts will come out EVERY SUNDAY and if possible WEDNESDAY.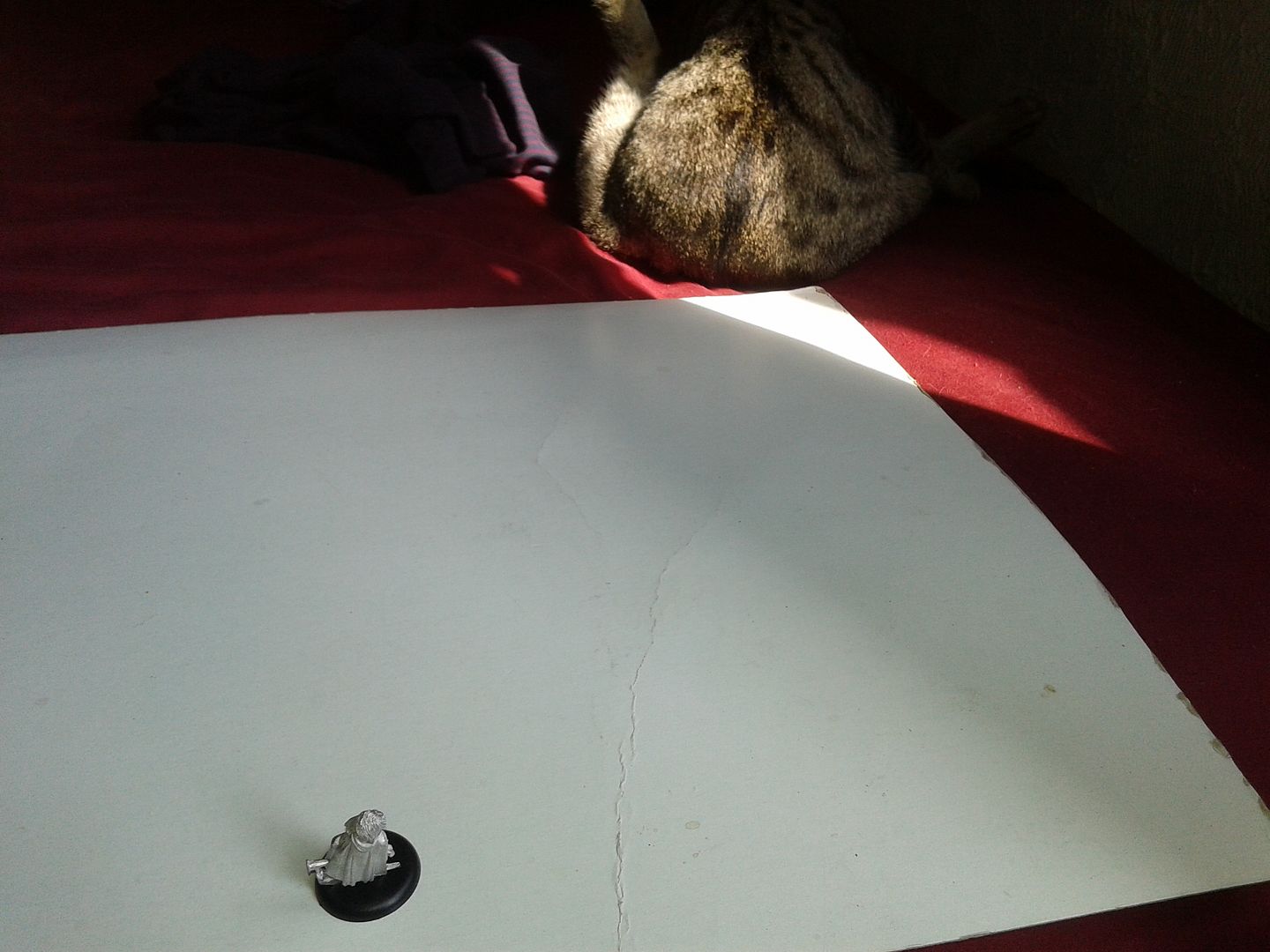 Tiger trying not to be photographed knocking the miniatures off the bed and bedeviling me. You can see her rolling off my bit of card here she's fast but the camera caught her anyway.