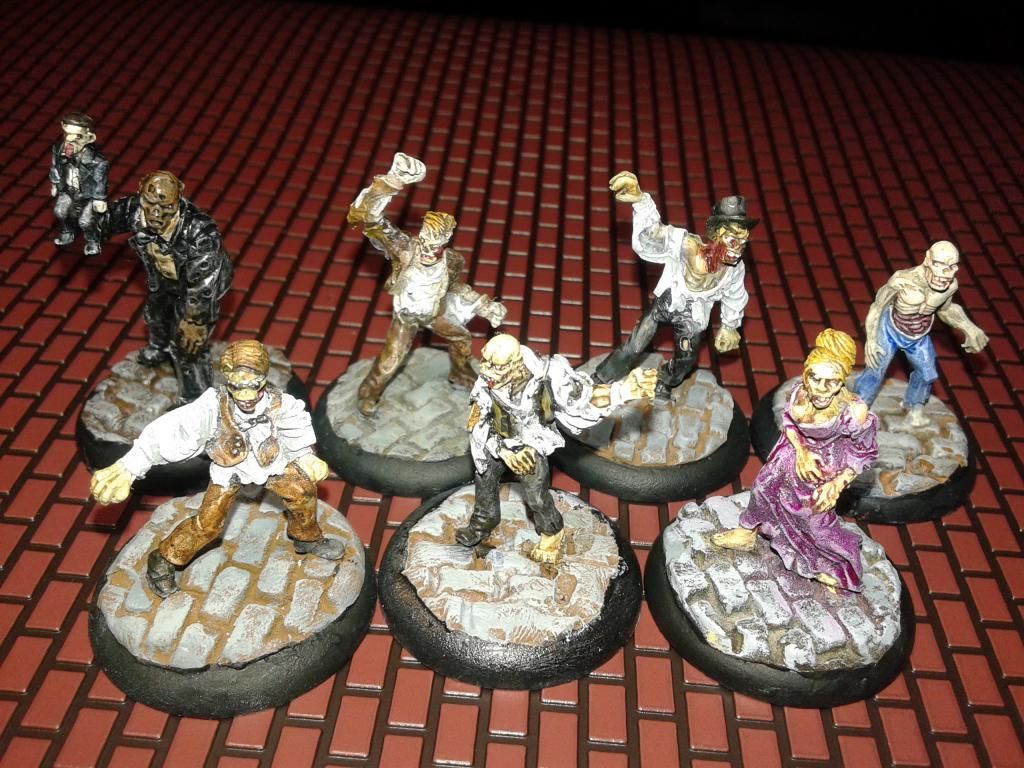 Zombtober 2014 wasn't the push period I had hoped it would be do entirely to Real Life concerns. As the above picture shows the Victorian Horde is of pitiful size, but I began several miniatures in October that I plan to finish of this month.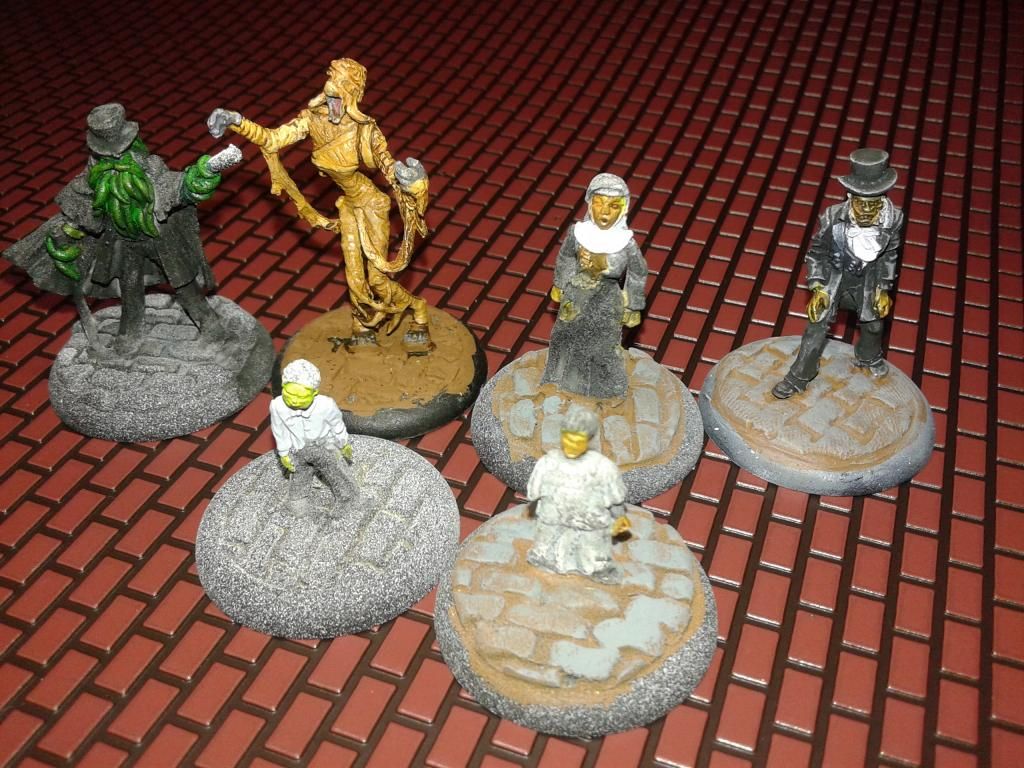 I've also received my Roadkill order from Johnny Borg I've created a test base for the dead horses.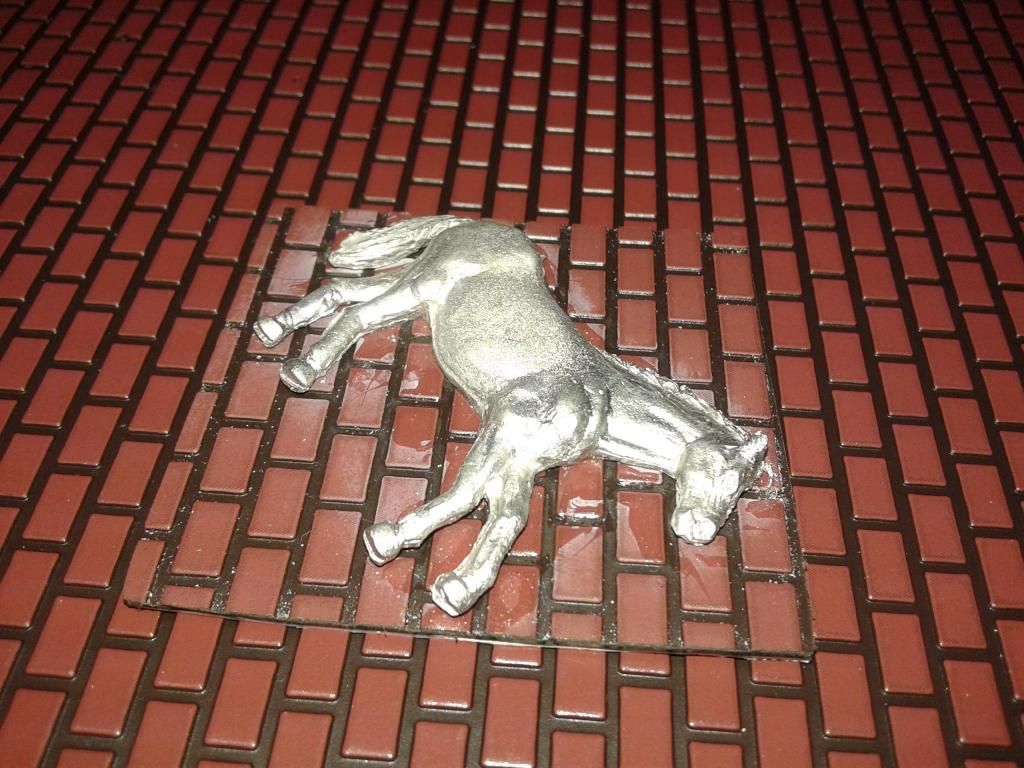 Well that's it for tonight.