I've been working on carriages for my London board here are some work in progress shots.
Lideo Bakers Van with Recreation Conflict Harness Mule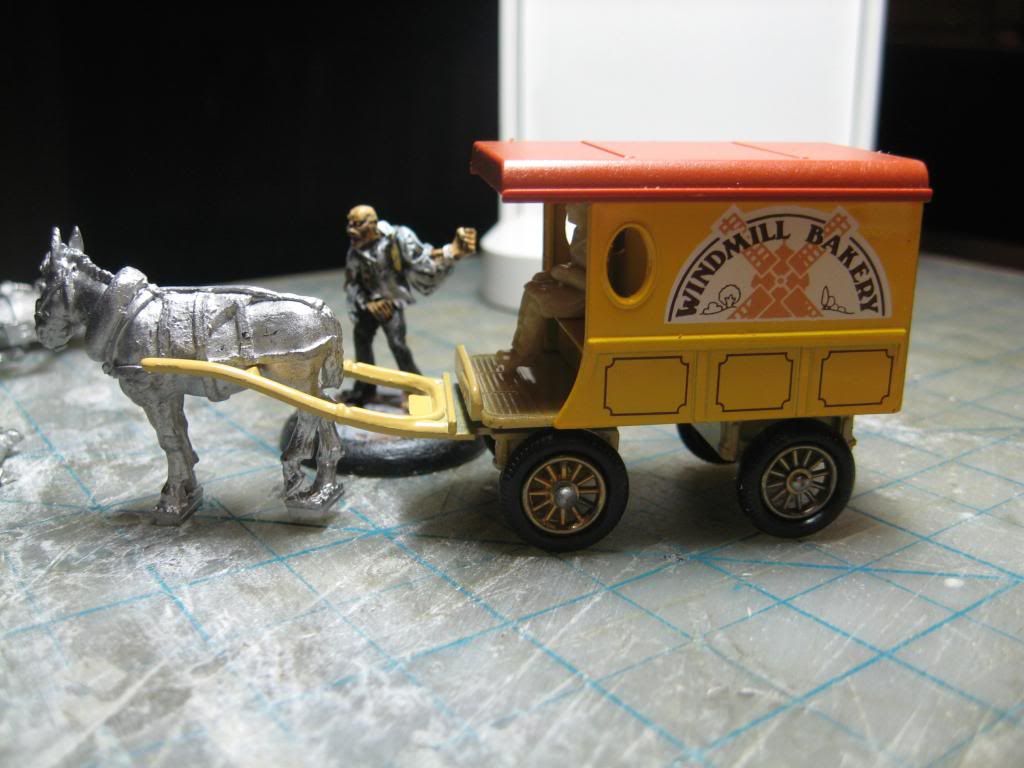 Here is a period picture of a similar van apart from the wheels which I will replace what do you think?
Here is the Lideo plastic driver. Victorian drivers are proving hard to come by.
Do you guys think the mule is a good size for the baker's van? Please let me know in the comments.
I bought the Lideo vehicle from
Recreational Conflict
he sold out of this vehicle but has some others. The Mule is also from Recreational Conflict and can be found
in the Tiger Miniatures section under colonial Equipment.