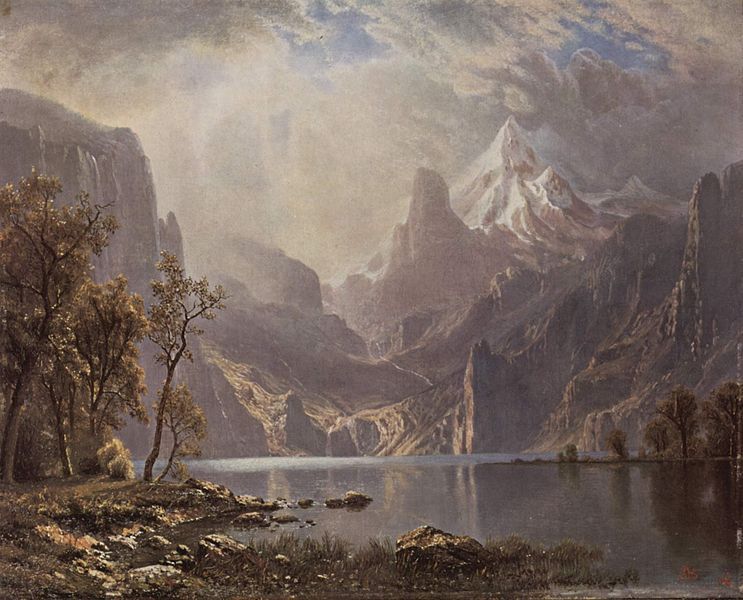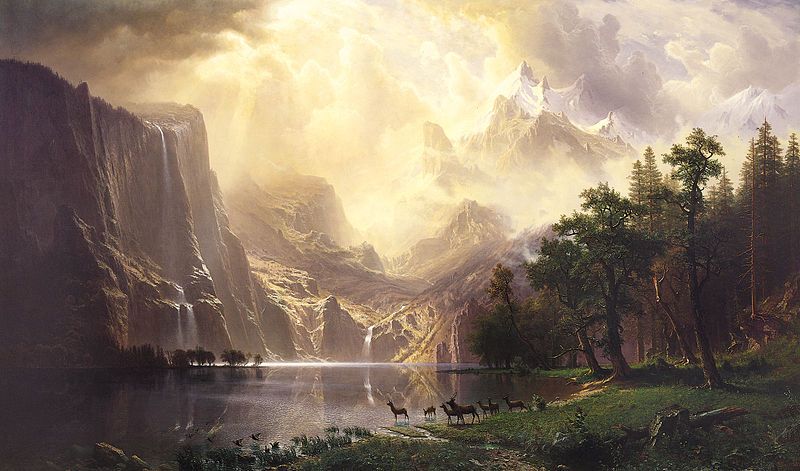 Although born in Germany Albert was raised in American he immigrated to American at the tender age of 1 years old. He studied painting in Dusseeldorf Germany where he was exposed to the European romantic school of landscape painting. His application of Romanticism to the vistas of the American West won him both critical and financial success. He exhibited two landscapes in a private reception with Queen Victoria in 1867.
He made his first trip to the American West by accompanying a US land surveyor. He used the sketches he made during that trip to produce numerous large paintings. This pattern created the
Modus operandi for the rest of his life; accompanying the great Western expeditions of the post Civil War period followed by several years of painting.
The paintings he produced from his 1871 expedition to Yellowstone convinced the United States Congress to pass the Yellowstone Park Bill in 1872 establishing the first national park in the world.
Just a heads up I'll be posting primarily on Wednesdays for the near future.