Ray Harryhausen the wizard of cinema is dead. The ground breaking animator and special-effects wizard who inspired a generation of famous filmmakers such as George Lucas, Steven Spielberg, James Cameron, Peter Jackson as well as others died at the age of 92 on Tuesday in London.
He is most remembered for his 1963 film "Jason and the Argonauts". This film was the theme for this years (2013) Salute war gaming convention in London. Its best remembered for its iconic skeleton sword fight.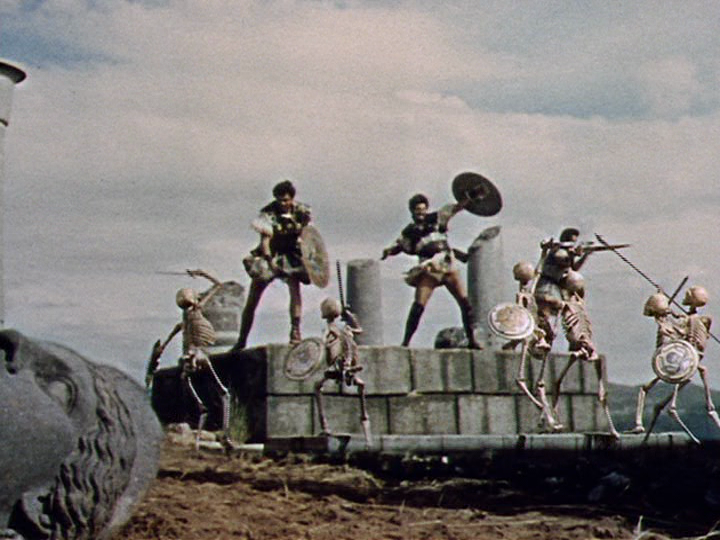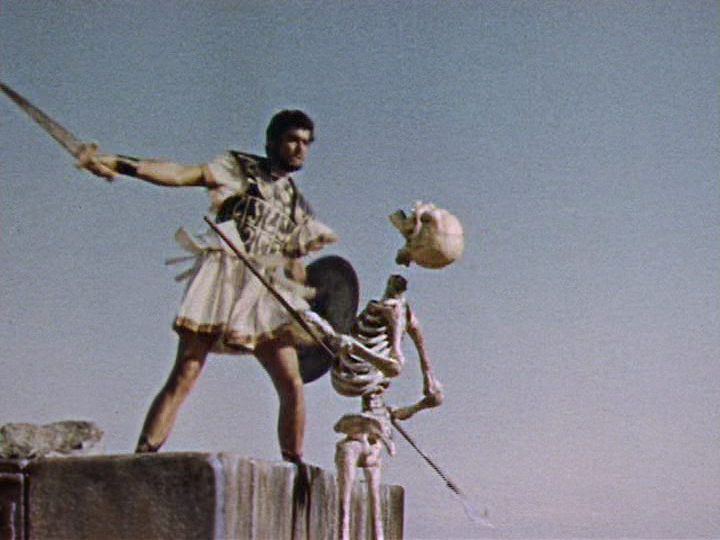 His innovations were honored in 1992 with a career Academy Award for technical achievement. At the Oscar ceremony, Tom Hanks told the audience that he thought the greatest movie of all time was not "Citizen Kane" or "Casablanca" but "Jason and the Argonauts." I completely agree with this statement.
He is listed as simply "technical effects" or "special visual effects in the credits of most of his films, but Mr. Harryhausen usually played a principal creative role in the films featuring his work. He regularly directed the performance of film actors in front of the blue screen in order to get a seamless match with the actors and his animated characters. He frequently proposed the initial concept, scouted the locations and shaped the story, script, art direction and design around his ideas for fresh ways to amaze an audience.
I had the honor to meet him at the Lake Placid Film Festive in Lake Placid NY. He told me that he had taken a helicopter trip in New Zealand with a guy named Peter Jackson. Who had invited him out of the blue to visit him while he was making The Lord of The Rings films. Mr. Harryhausen was very touched by it. He also told me that one of his happiest moments was to learn that his permeate exhibit in the Berlin Museum was next to Marlene Dietrich's. He said that went to see his exhibit he spent his time nest door at Marlene's exhibit. He was a real Marlene fan.
I've read many newspaper articles and tributes of Ray, but strangely none of them discuss is reason for retiring from Hollywood in 1983 two years after his film "Clash of the Titians" (1981). He said that he saw a new trend of violence for the sake of violence in movies.
He said he made "adventure pictures" where violence was part of the story, not the reason for the story. He sensed the coming blood thirstiness of modern films and he wanted no part of it. He saw his films as entrainment for both adults and children simply refused to give that concept up. The Hollywood pundits of the time said he would slip into obscurity.
"Some people think it's childish to do what I've done for a living, but I think it's wrong when you grow to be an adult to discard your sense of wonder." Ray Harryhausen
All though he is most famous for his fantasy films, he made two VSF films, Jules Verne's Mysterious Island (1961) and H.G. Wells' First Men In The Moon (1964).
Mysterious Island with giant animals!
The Nautilus and Captain Nemo in a shell diving suit!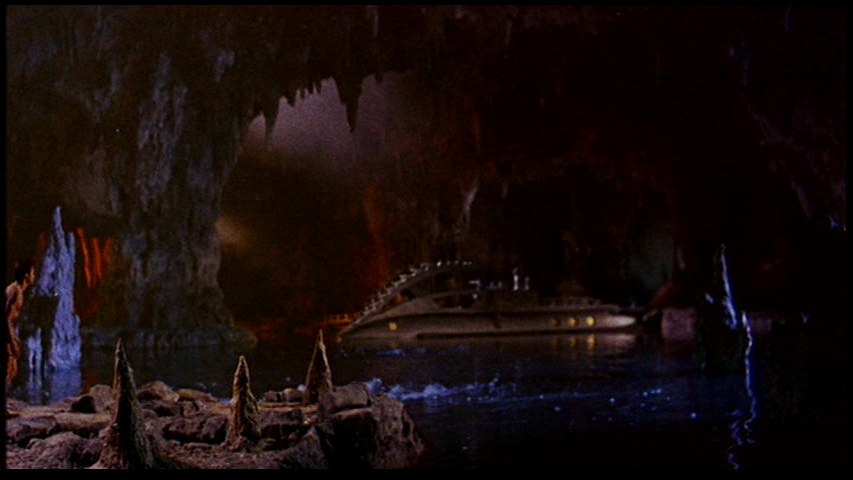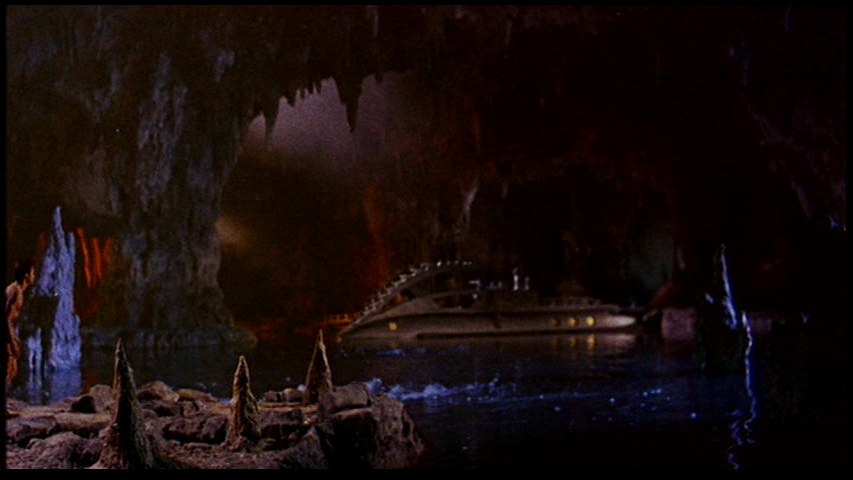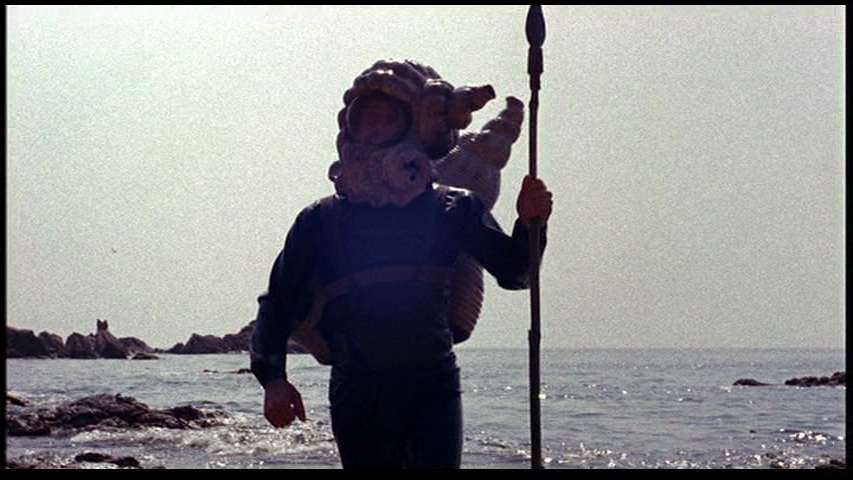 H.G. Wells' First Men In The Moon. Victorian space travel!
The underground Moon cavern world.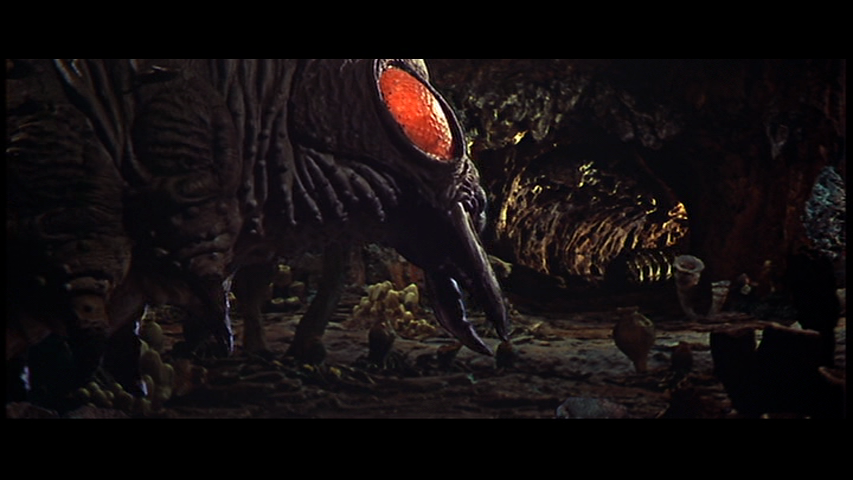 He married Diana Livingstone Bruce a descendant of the Scottish born African explorer Dr. David Livingstone in 1964. She and their daughter Vanessa survive him.
The official Ray Harryhausen website
[url]http://www.rayharryhausen.com/index.php[/url]

All films copyright Columbia Pictures 1989
All images taken from the Author's private DVD collection.