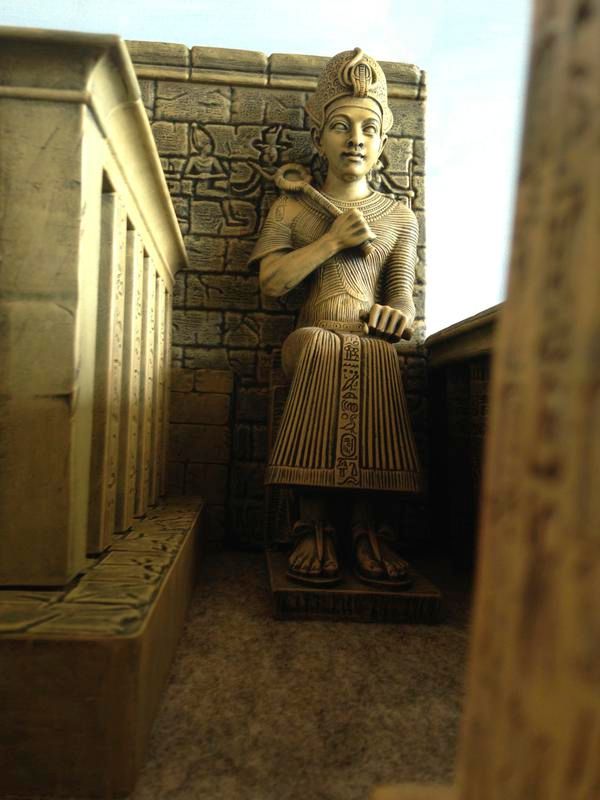 I did a series of posts on miniature collector and friend Richard Garretson
post1,
post 2,
and
post 3.
In post 3 I previewed the gallery he was currently working on 28mm Pulp Egypt. I'm happy to say that this monumental project has been completed. He is in the midst of creating the online photo gallery of this project as I type. The photo gallery will be announced on the Lead Adventures Forum, TMP, and this blog once it is ready for the viewing public. This is the largest layout he has ever attempted it consists of two tables. Here is the man himself getting the layout ready for the photographer.
And be fore Clint asks, yes there are camels.
For me seeing this completed will be the highlight of my summer.