Sorry in advance for the terrible phone pictures!
Fiends in Jackboots is the catchy name I came up with two years ago for an old Weird World War II game the Lunatic R I and began many years ago. Now I know many of my British audience belong to wargaming clubs I belong to essentially a wargames club of two Lunatic R and myself. Lunatic R is one of those sci-fi/fantasy wargamers who is afraid of historical wargaming but he enjoys pulp so this is the perfect gaming period for him. So He just mentioned he wanted to do this WWW2 so I dug up the Artizan figures I got back in 2010 when we first talked of doing this. Lunatic R likes playing "
The Joes
" as he calls them so I'm building the insane Nazi death cultists.
I have a bunch of Artizan late war Germans in greatcoats two squads worth for my infantry they are 28mm from foot to eye.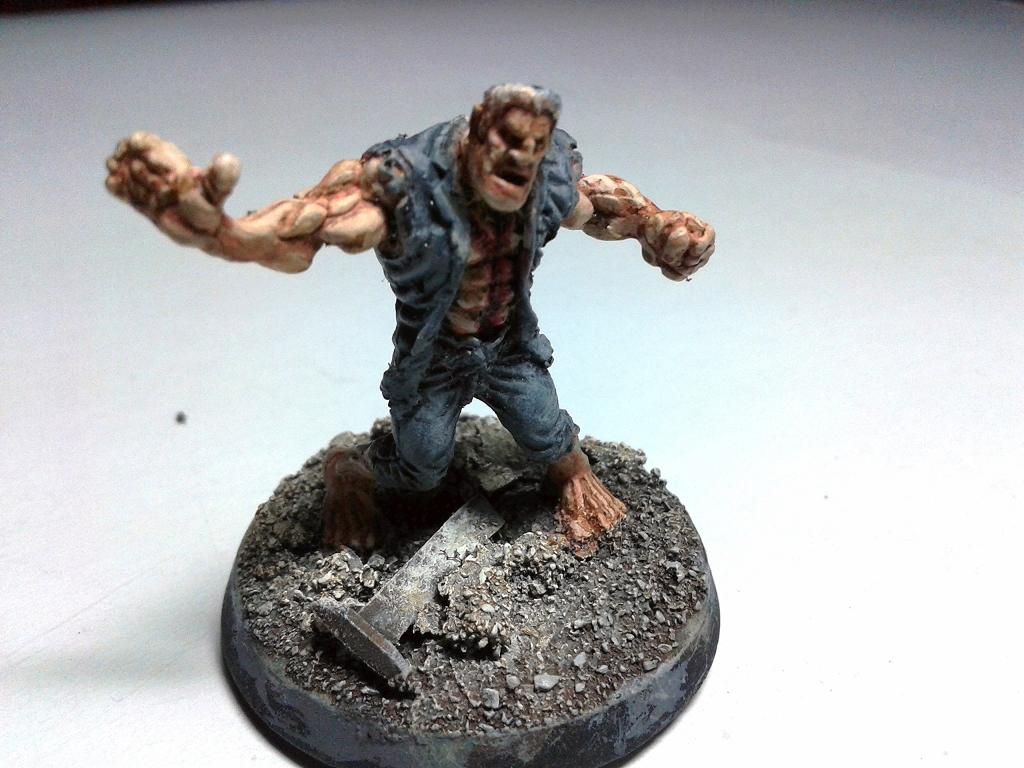 I also bought this Reaper Miniatures Frankenstein from their Classic Monsters line as a failed super soldier experiment. But we've sharpened our www2 concept is to be Hellboy-ish in perpetual winter from an open gate to another dimension. So I don't know if I'll use it.