Its snowing again today so no priming I'm sorry to say. I so wanted to get started on my giant ape today but no luck. So I put my snow boots on and trekked over to the Lunatic's to see what was up with him.
He just got an order of Heroclix figures in he feels superheroes are an important part of Weird WW2 gaming. I took some hasy pic with my phone while he was unpacking them.
War time Captain America with German Luger.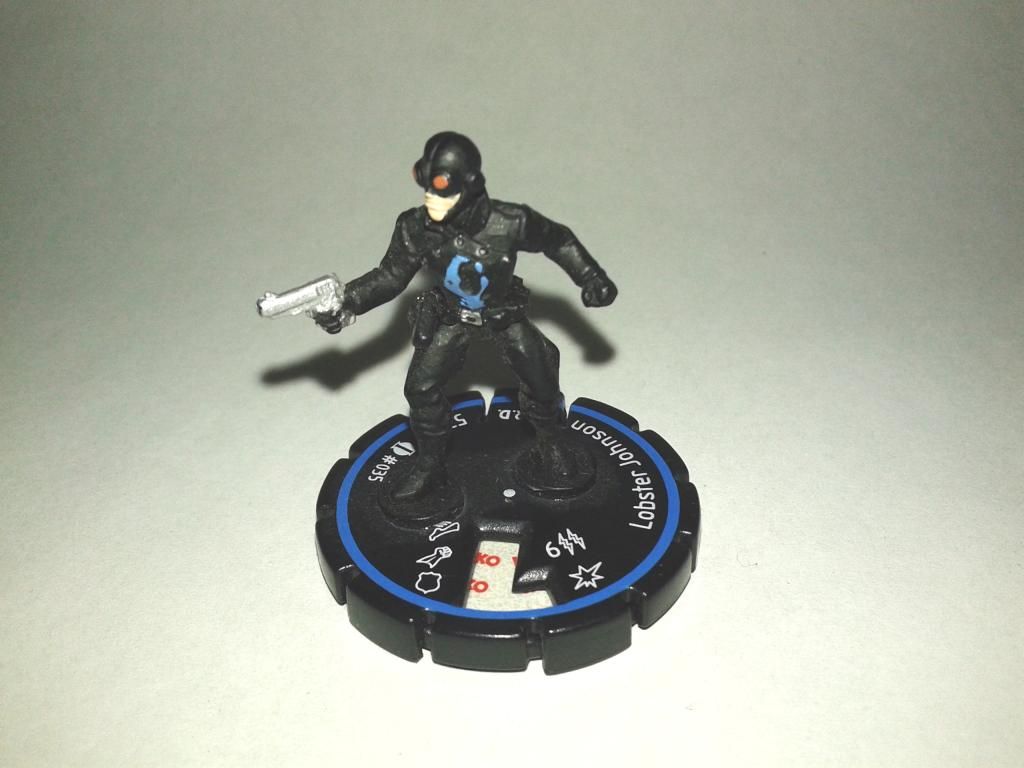 Lobster Johnson of Hellboy fame.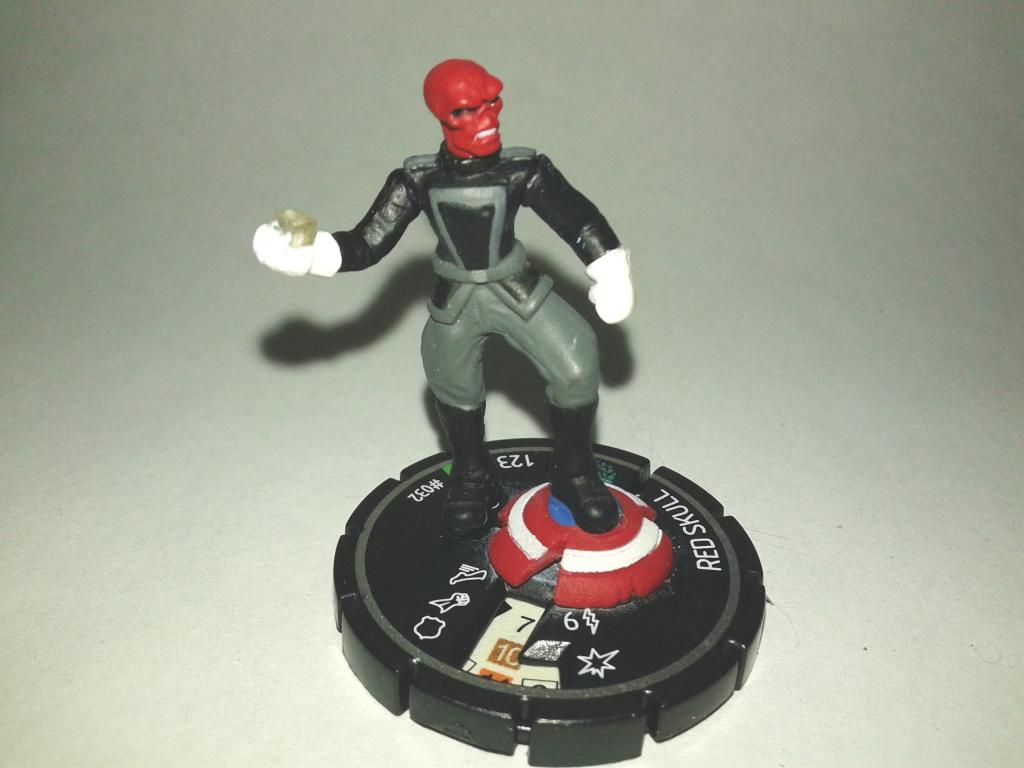 The Lunatic is using Dust Tactics figures to create his "Joes" army the great thing about that is the Heroclix figures are 32mm just like the dust tactics figures as you can see from the following image.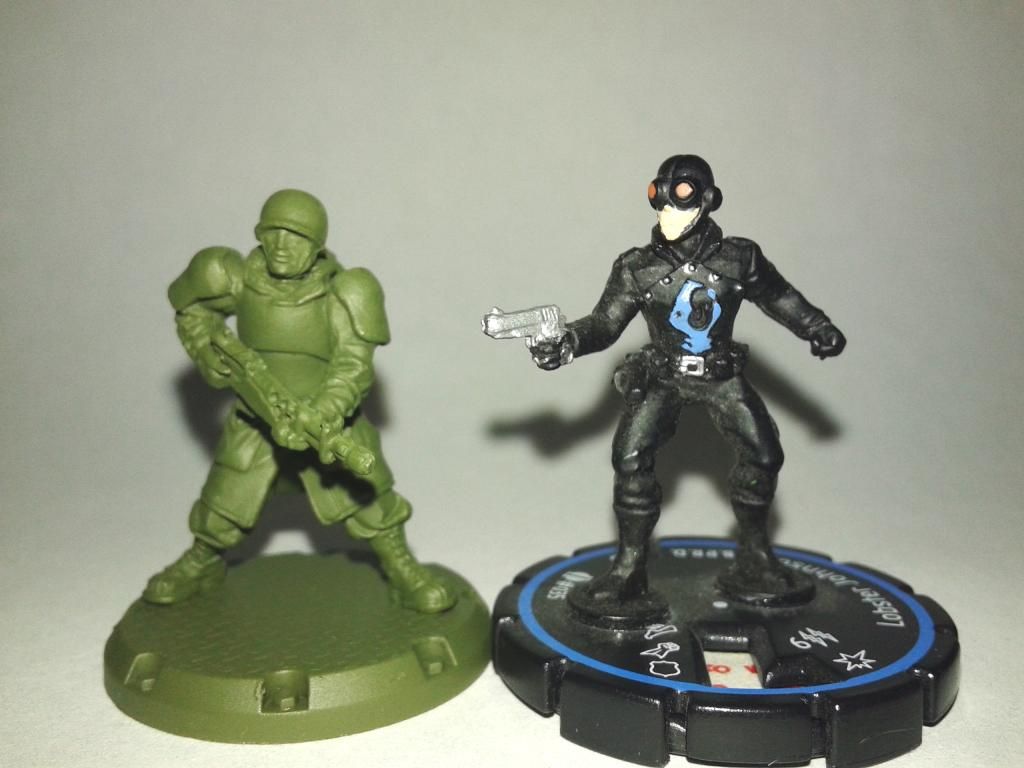 Lobster Johnson ready to lead US armored troopers.
And what do you know he got a few for me too. A villain from the Danger Girl comic which I've never read call Major Maxim and Hellboy's nemesis Rasputin!
Ain't he a pistol? And he's very large as you can see next to this Dust trooper. Now I have a Nazi robot character sweet!
Oh I've managed to suck another follower into the madness here at Fiends in Waistcoats please welcome Jimmy Fernandes of the very fine blog
Middle Earth Minis
. I've been following his journey painting all the GW LOTR releases for some time now.